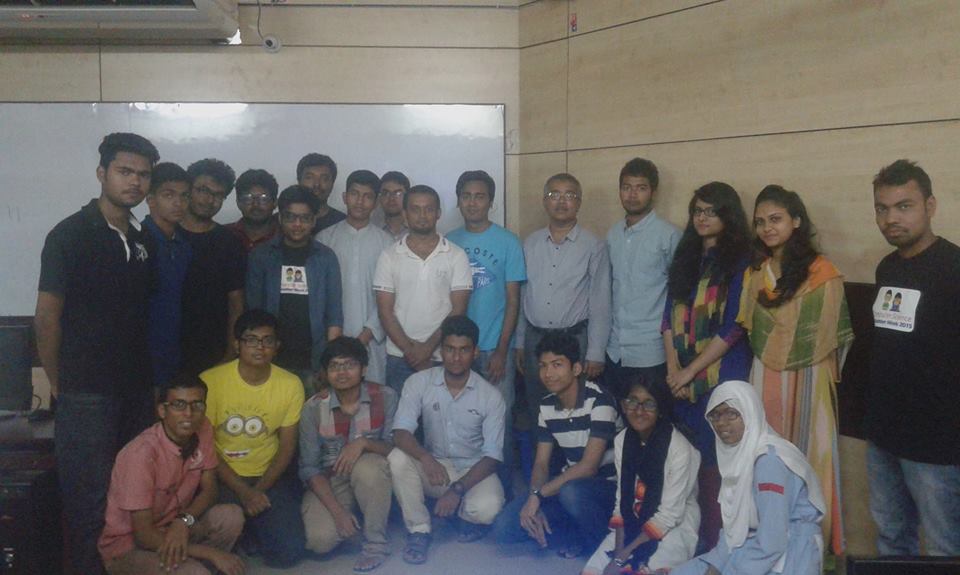 Workshop on computer programming was held on 28th February, 2016 in the CSE Lab of Daffodil International University Dhaka. Around 20 students participated in this day long workshop and learn some basic technique for doing better programme.Most of the participants are university students while few are from high school.
The topics covered in the workshops includes but not limited to basic Number theory and Recursion, Dynamic Programming and Binary Search. basic data structures etc.
Mr Tarif Ezaz, Coach of NorthSouth University Programming and Mr labbib Rashid from the same university conducted the workshop while Mossarrof Hossain provided the logistics support.
Mr Munir Hasan, General Secretary of BdOSN spend some times with the participants.
As part of its Programming 2016 celebration, BdOSN organized the first workshop of a series of workshops.