This year's PyCon Dhaka, the largest Python meet-up of the year took place at the auditorium of Bangladesh Computer Council(BCC) on 15th October, Saturday. The day-long event provided an amazing platform for like-minded individual to come together and share their experience and knowledge. Overall more than 300 people attended the event and over 500 people attended the live stream to learn from the Python experts in the community. The event was inaugurated by the the Honourable State Minister of Posts, Telecommunications and Information Technology, Zunaid Ahmed Palak, MP. In his inaugural speech he requested the developers community to work to solve the problems of the country. The conference was also addressed by the executive director of Bangladesh Computer Council SM Ashraful Islam.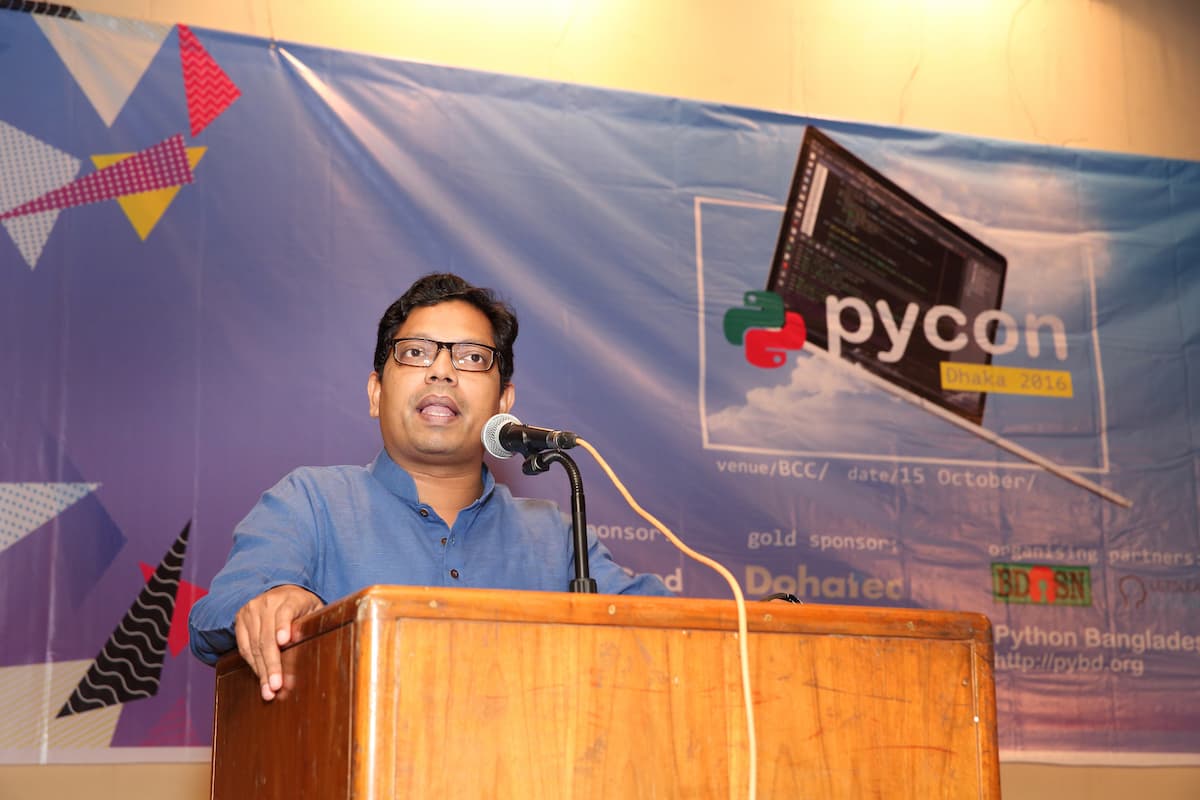 The conference has been addressed by the following speakers :

Arifin Ibne Matin - Real-Time Django with Channels

Aniruddha Adhikary - Web scraping 101: Why, how and how not to Crawl

Gorky Sakhawat Sobhan - Yielding Tornado with Motor when you are stuck

A K M Zahiduzzaman - Spark your job with pySpark

Wasi Mohammed Abdullah - Python Profiling

Abu Ashraf Masnun - Python for the REST of Us!

Ashfaque Siddiqui - Introduction to Data Science

Mafinar Khan - Python for the REST of Us!
The biggest PyThon developers conference was organized by the python community of bangladesh with the support from Bangladesh Open Source Network (BdOSN), Let's Learn Coding and Python Bangladesh. NewsCred Dhaka and Dohatech funded the conference as Platinum and Gold Sponsor respectfully.