International Girls in ICT Day 2017 Kicks Off on 20th April in Bangladesh
International Telecommunication Union celebrates "International Girls In ICT Day" with it connected countries to motivate the girls and women about ICT and ICT career. Every year the day is celebrated on the 4th Thursday of April. But in Bangladesh, it is celebrated throughout the whole month spreading the range of ICT working areas in girls and young women. The celebration of International Girls in ICT Day kicks off this year with a seminar at Dinajpur Women's College, Dinajpur on 20th April 2017. The IT Solution Dinajpur was the organizing partner, and organized by Dinajpur Women's College Teacher Monurunjon. Ms. Nahida Parvin chief executive officer of IT Solution coordinated the seminar in Dinajpur.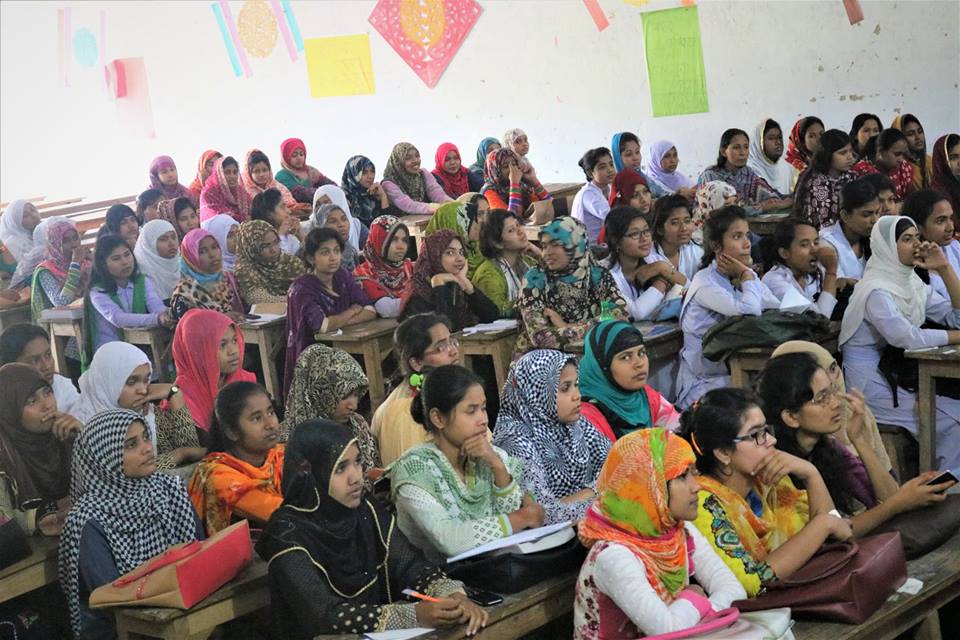 Bangladesh Open Source Network's program officer Sarmin Kabir Said "This year the celebration has been spreaded to Dinajpur, Rangpur, Chittagong, and Rajshahi. There will be Career talks on how girls can join in ICT, Roundtable meeting on how a large number of girls can be interested in ICT, visiting ICT Companies, Quiz and Contest." "Besides some of eligible women will be placed in the internship" said Sharmin Kabir.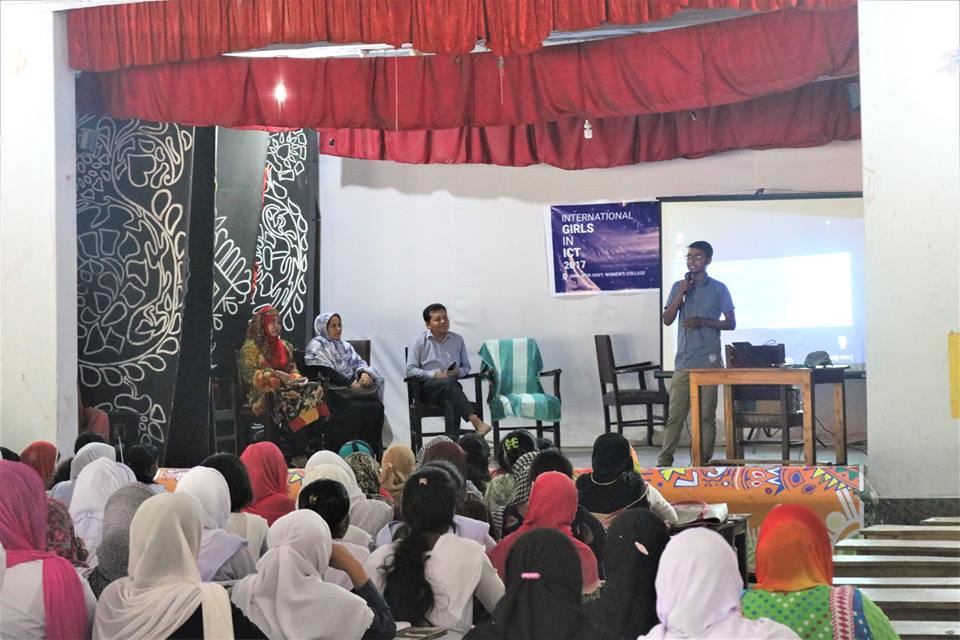 Noted that Bangladesh Women In Technology is the co-organizer of this celebration. Jenex, Zoomshaper, Binary Image and chakri dot com are patronizing the celebration this year.
To know more about it please visit http://girlsinict.bdosn.org/ . To organize on your own campus please email at This email address is being protected from spambots. You need JavaScript enabled to view it. or This email address is being protected from spambots. You need JavaScript enabled to view it.