3 Programming Events Held in Chittagong
To popularize computer programming among the young students in Bangladesh and enhance their skills and prepare them for a competitive programming contest, Premier University, Chittagong has organized a 2 day-long 'Programming Bootcamp' on 23-25 February 2017. A total number of 36 students from 6 universities located in Chittagong are participating in the bootcamp.
The university is also going to organize a day-long workshop for the candidates interested to participate in the coming NCPC on 24th February.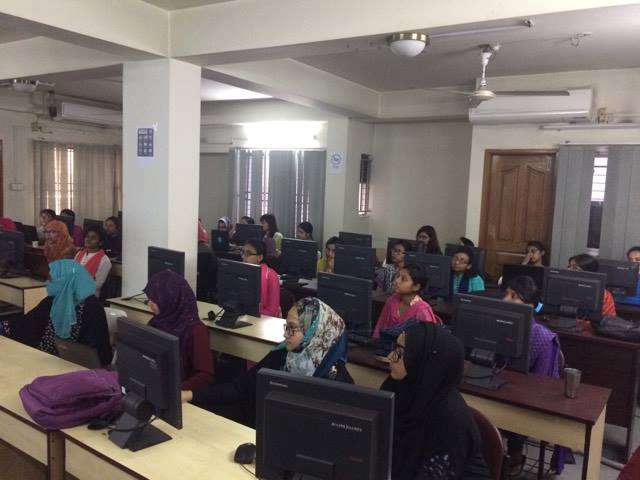 At the same time, Asian University of Woman has also started 'Grace Hopper Girls Programming Contest' on 23rd of February on their premise. The programming contest will be continued till 25th of February. 32 female students from different universities in Chittagong have taken part in it.
The programs are being jointly initiated by Bangladesh Open Source Network and Chittagong Open Source Network (COSN).
Mr. Arafater Rahman, the coordinator of the programs shares, 'The girls in Chittagong are comparatively lagging behind in computer programming competition. To enhance their skills in programming, we have been organizing this year long program under #missingdaugher.'
Sharmin Kabir, the Program officer of BdOSN says, 'It is true that the number of female students studying CS related subjects are increasing in our country but their participation in the programming contest are not going with the same pace. To make these students interested in competition and improve their skill, we have taken #missingdaughter initiative in the last year and reaching more and more girls throughout the year long program like Grace Hopper Girls Programming Contest and so on around the country.