NHSPC 2017 MoU Signing Ceremony
National High School Programming Contest 2017 is about to start after the success of 2015 and 2016. It will be bigger in scale this year having Children Programming Festival and National Girls Programming Contest with it. Bangladesh Open Source Network (BdOSN) will lead the program and in assistance of the Department of Information and Communication Technology.
On 30 January, ICT Division and Bangladesh Open Source Network signed MoU at the ICT Division conference room. The additional secretary of the ICT Division Mr. Harunur Rashid and BdOSN Vice President and Head of the Department of Dhaka University of Engineering Robotics and Mechatronics Ms. Lafifa Jamal and Mr. Munir Hasan, the Joint Secretary of BdOSN signed the MoU on behalf of their respective organizations.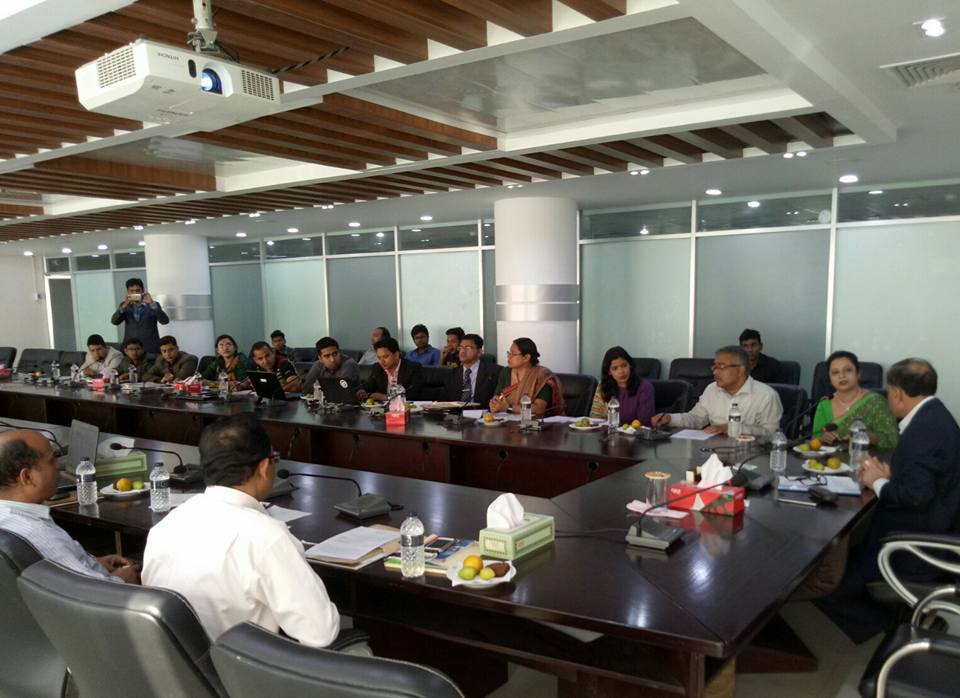 In addition to 16 universities like the previous years, there will be 3 sub-districts for the regional contest. The winners of national contest will participate at the Bangladesh Informatics Olympiad and be selected for the for The International Informatics Olympiad of Bangladesh.
The President of Bangladesh Informatics Olympiad Committee Professor Muhammad Zafar Iqbal said "As National High School Programming Contest and Informatics Olympiad are linked now, the selection for Informatics Olympiad will be more effective. Besides, students from high school and college will be more interested in computer programming".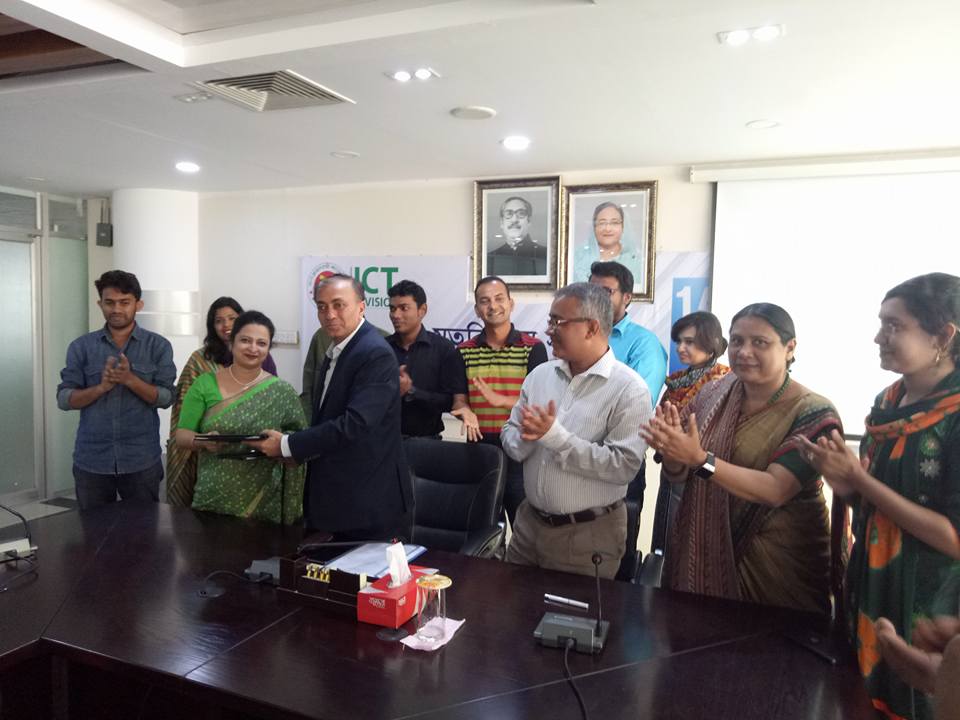 Deputy Secretary Begum Mahbuba Panna of the Department of ICT, Md Kamruzzaman, BdOSn General Secretary Munir Hasan and Programme Officer Sharmin Kabir and Achila Nila, Founder of Woman in Digital were present at the MoU signing ceremony.
The dates and venue will be shared with all soon.