Bell Rang for National High School Programming Contest-2017
The preparatory meeting for National High School Programming Contest (NHSPC) -2017 held today at Software Technology Park (Janata Tower), Kawran Bazar on 4th December 2016 with the presence of the honorable ICT State Minister Junaid Ahmed Palak. The acting secretary of ICT Division started the meeting with the permission of the ICT Minister. He requested Mr. Munir Hasan, the joint secretary of Bangladesh Open Source Network (BdOSN) to continue the meeting. He then showed a video documentary on the NHSPC 2015-2016 and brought the main activities and achievements to the audiences' attention.
An impact video of NHSPC was shown in the meeting where a rural poor girl named Rakhi, by her own effort, learnt coding on her parents' smartphone and then later became the first in the Jessore regional programming contest in 2016. She is so passionate that she dreams to work at Facebook or Google in her future. The significant story of Rakhi drew the audiences and got a huge applause.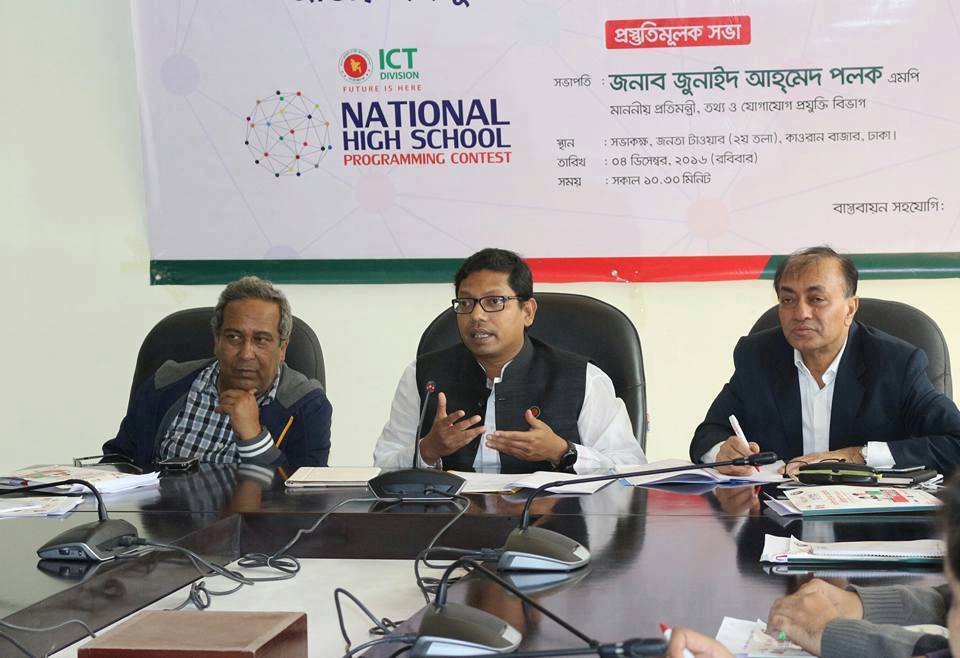 However, the detailed plan for 2017 NHSPC was shared with the participants and there came some decisions with the democratic participation of the active stakeholders.
It is decided to reach 2021 schools in 2017 including the 2001 Sheikh Russel Digital Lab. The National High School Programming Contest 2017 will have 2 new programs like girls programming contest and kid programming festival. Ten winners will be taken in IOI and there will be a provision for all the winners to continue their programming practice for not losing interesting in computer programming.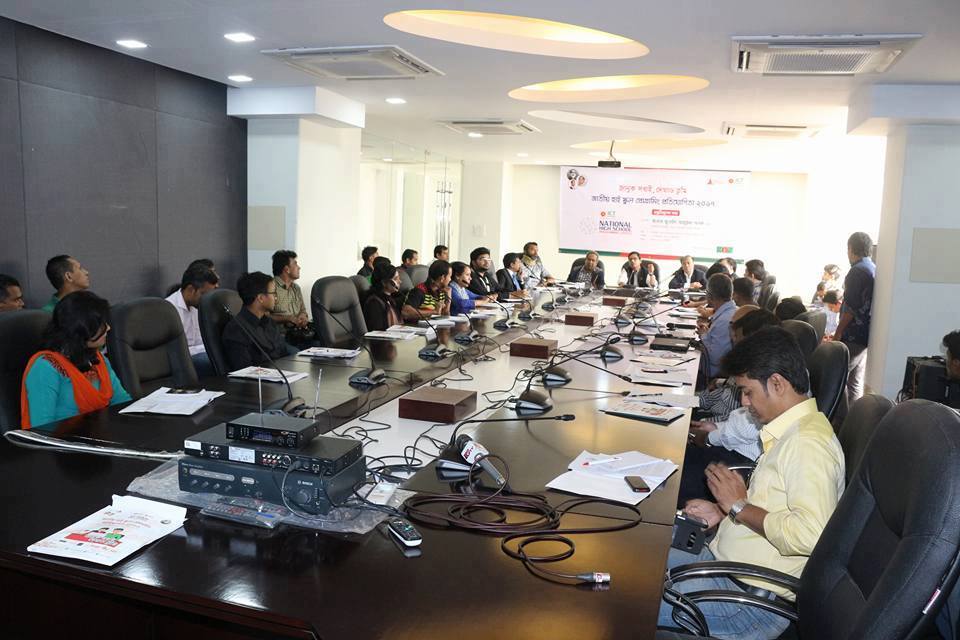 The honorable minister proposes to reach 15,000 schools in 2019 whereas this number will be 21,000 in 2021.Keeping the vision of Digital Bangladesh 2021, the NHSPC is contributing a lot to build a digital Bangladesh.