HSTU Open Source Network Announced its New Committee
HSTU Open Source Network (HSTU-OSN) of Haji Mohammad Danesh Science and Technology University has announced its new committee on 29th November 2016. The 2016-17 session of HSTU Open Source Network (HSTU-OSN) aims to move forward with Software freedom that has been announced under the Bangladesh Open Source Network this day. The associate professor of CSE department and former moderator of HSTU Md Delwar Hossain, assistant professor of CSE department and founder Ashish Kumar Mandal, and lecturer of ECE department Tanjina Sultana Dristy were present in the announcement event.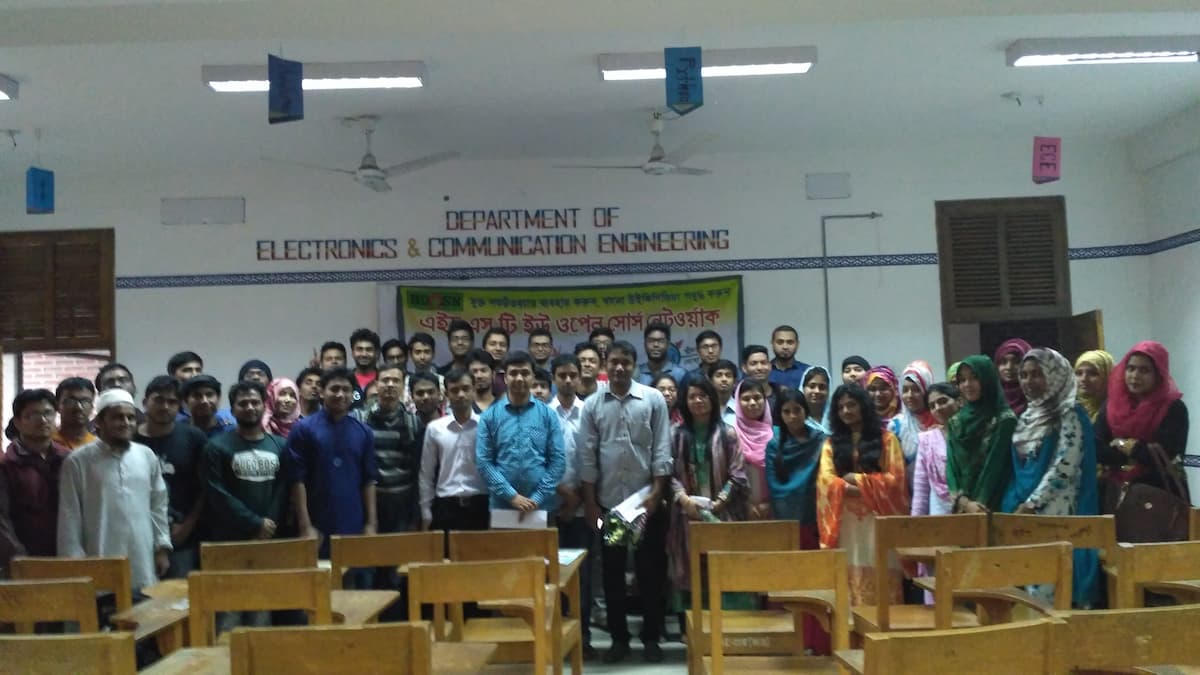 The newly formed working committee was moderated by Delwar Hossain. Tanjina Sultana Dristy has been elected as the new moderator of HSTU. The committee announced Farhad Moktar as chairman, Ashiqur Rahman as vice-chairman and Fahim Ahmed as general secretary. Students of CSE department have been appointed in some different positions in the ceremony. Moreover, students from different courses have been appointed as the HSTU student representative.
Besides announcing the committee role players, the speakers also discussed about the requirements of using open source software and shared about the activities of HSTU Open Source Network. They also motivated the participants to spread out the open source movement in the community. The new moderator HSTU Open Source Network emphasized the history of open source in her speech and talked about the safety of using open source software. She also believed that the new HSTU community will contribute to various social contexts in the days ahead. She added that the community would play a special role to meet the social responsibilities and it would help the involved students in their career. Being optimistic, she invited more students to come forward and be a part of the HSTU Open Source Network.