Grace Hopper Girls Programming Training Camp Held in Comilla
Bangladesh Open Source Network (BdOSN) keeps organizing ICT and computer programming camp in many different districts in Bangladesh. With the continuation of this awareness raising programs, it has been successfully organizing Grace Hopper Girls Programming Training Camp (GHGPTC) from 2015 in different parts of the country including Khulna, Chittagong, Dinajpur, Shariatpur, Mymensingh and Faridpur.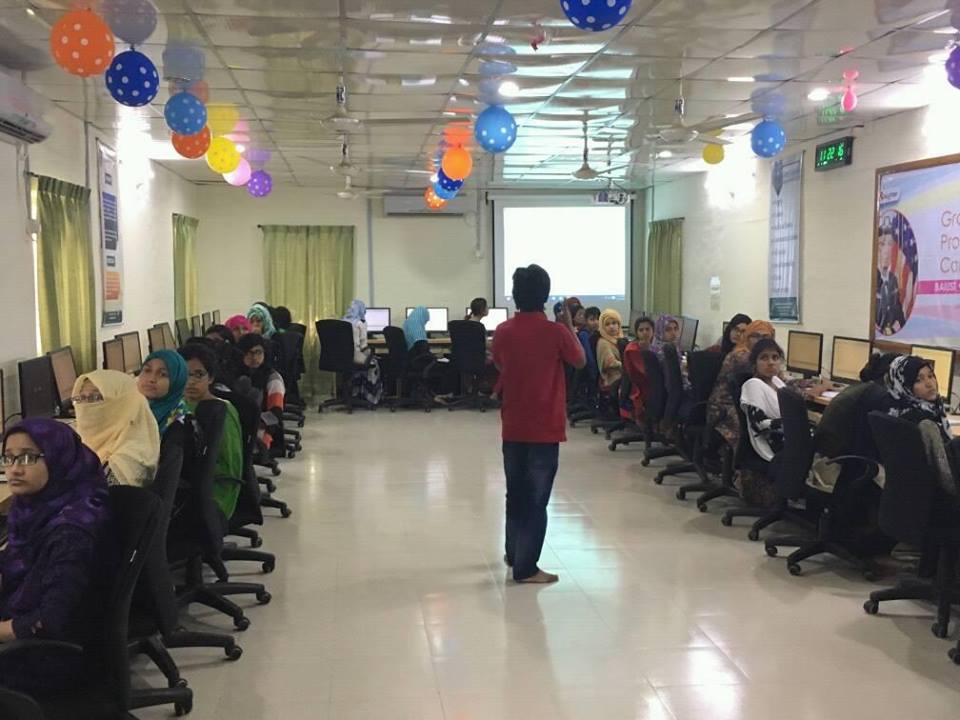 The Grace Hopper Girls Programming Training Camp (GHGPTC) teaches girls programming with hands-on activities and practices. Recently, BdOSN has organized a Grace Hopper Girls Programming Training Camp in Comilla. Starting on the 24th November with the presence of Anayat Hossain Rajib; the Joint Secretary of BdOSN, the 3 days long camp was held at the University of Bangladesh Army International and Science and Technology in the Comilla cantonment and has ended on the last 26th. A total number of 40 participants participated in the camp and it was managed by 4 young and energetic maintainers. A programming competition was also arranged at the end of the camp.Moythry Manir Samia from ICT department of Comilla University became the proud winner.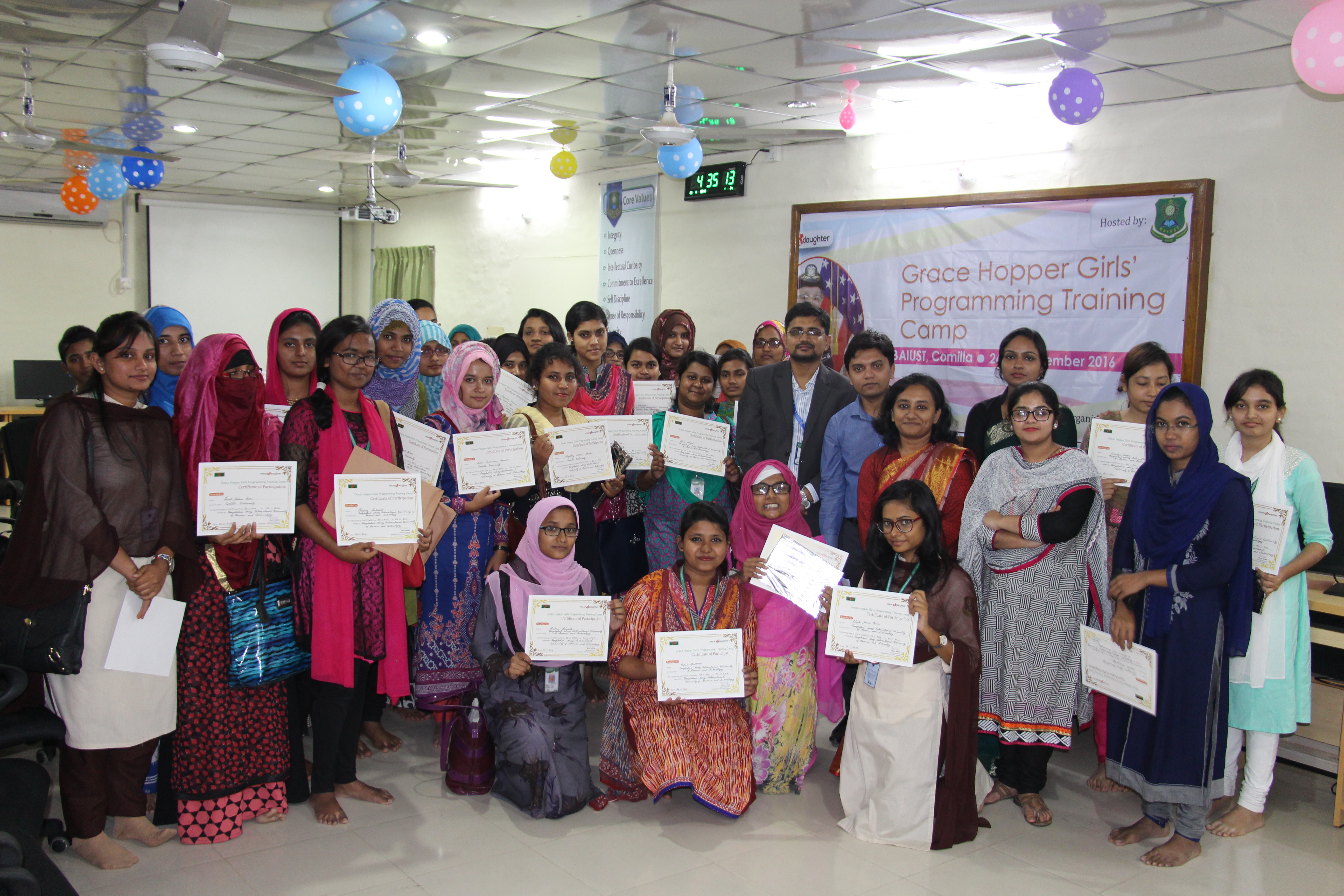 A participant named Jakia Sultana said "Thank you to BdOSN for organizing such an effective programming training camp for us. I'm glad that I could participate in the camp and I hope there will be more camps like this for girls in the days ahead ".
BdOSN has a long-term plan to go with the same initiative at Rajshahi, Rangpur, Pabna, Sylhet, CoxBazar, Rangamati, Tangail, Barisal, Gajipur and Noakhali.