Grace Hopper Girls Programming Camp Kicked Off on 3rd November
Bangladesh Open Source Network (BdOSN) has organized a 3 day long computer programming training camp titled "Grace Hopper Girls Programming Camp" in 15 different areas in Bangladesh. The purpose of the camp is to motivate the girls in programming and evoke them to participate in the programing contest held both nationally and internationally. The 3 day long programming camp was inaugurated at Mymensing Freelance IT Academy. The second camp was held at Z.H. Sikder University of Science and Technology on 4th November
A girl studying at high school or at a university was eligible to participate in the competition. The BdOSN's program coordinator Mr. All Rabbi said," In spite of the increase of the girls' enrollment in the educational institutions, their participation in the computer programming contest is rare. To overcome an unknown fear to participate in this competition and to make computer programming popular, we have arranged this Grace Hopper Computer Programming Camp'.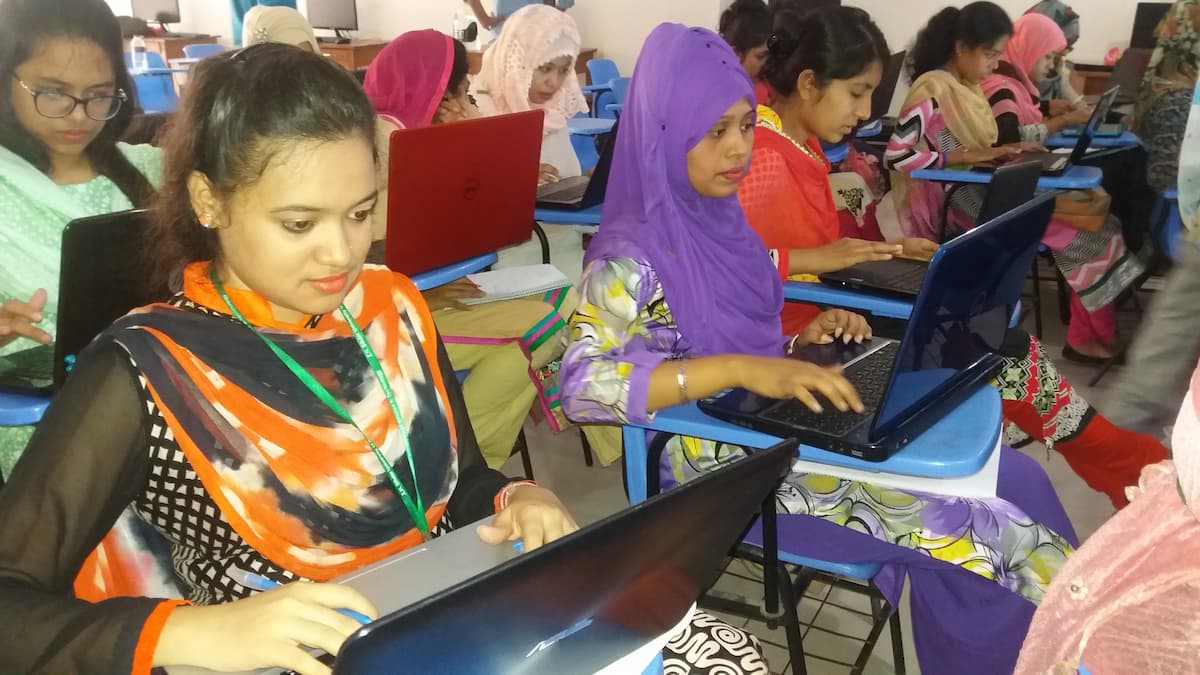 In commission of the BdOSN, it has been known that after the launching of a timely initiative called #missingdaughter in the last year, it has been organizing many awareness raising programs to bring more girls in the field of ICT. For instance, BdOSN has organized many workshop, camp, and career camp and internship program to inspire the girls to come forward in the IT sectors.These arrangements are still going on with adopting newer platforms for the girls.
The Vice-President of BdOSN and the Chairperson of the Department of Robotics and Mechatronics Engineering Latifa Jamal said, "The involvement of women's participation in the International Computer Programming Contest has increased by its folds than ever after introducing #missingdaughter. It was very few in 2015 while 129 girls' teams have participated in this year."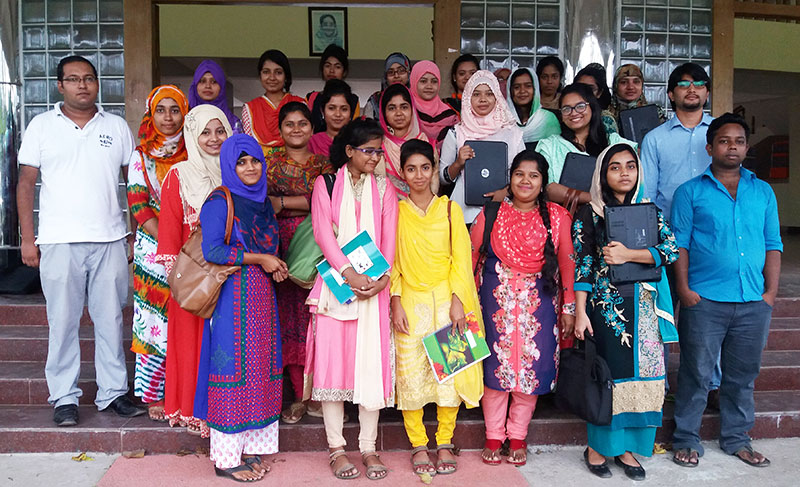 On the next 10-12 November, it is planned to organize 3 programming camp at Khulna University of Engineering & Technology (KUET), Bangabandhu Sheikh Mujibur Rahman Science & Technology University (BSMRSTU) and Chittagong Independent University. Also, there is a long term plan to execute the plan at Rajshahi, Rangpur, Pabna, Comilla, Sylhet, CoxBazar, Rangamati, Tangail, Barisal, Gajipur and Noakhali.
The interested participant can primarily enroll here at this link: http://bit.ly/2fmew2h