2 Basic Arduino Workshop Held at Khunla
Arduino is an open source electronics platform accompanied with a hardware and software to design, develop and test complex electronics prototypes and products. The hardware consists of a microcontroller with other electronic components which can be programmed using the software to do almost any task. A microprocessor, RAM and ROM and all the other elements need to run the system are embedded in an Arduino chip. College and university projects can be done by using Arduino easily. Therefore Arduino is very popular among students.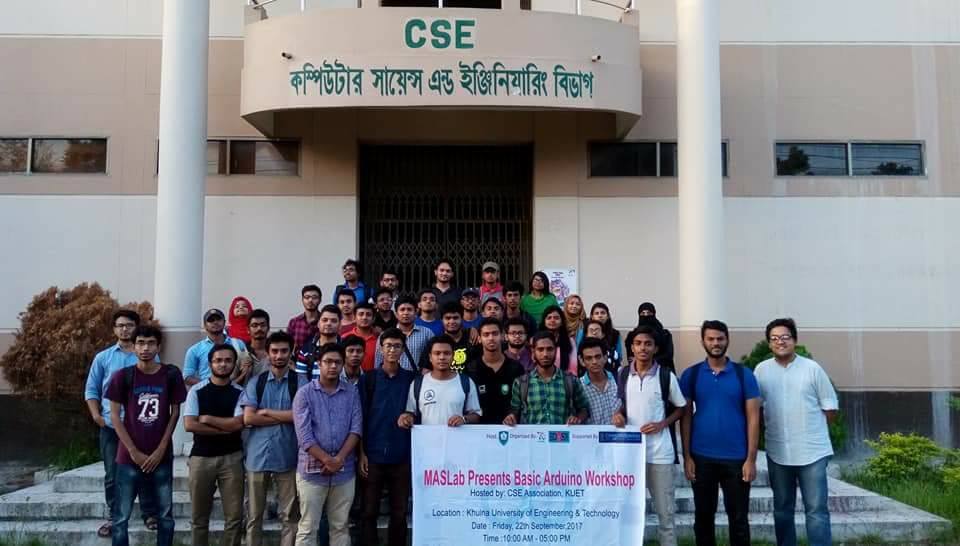 By the Initiative of Bangladesh Open Source Network (BdOSN), Science Popularization Society, Bangladesh (SPSB) and MASLab Basic Arduino Workshop were organized in 2 different universities in Khulna. 22nd September in KUET and 23rd September on North Western University, Khulna. A total number of 78 participants participated in The workshops. There were taught Arduino pin configuration, microcontroller, Basic Electronics, controlling LED lights, use of digital pin, Pulse width modulation (PWI), temperature sensor, sonar sensor, servo motor, push button and potentiometer. 10 popular Arduino project was introduced to students. They were also introduced to Internet of Things (IoT). North Western University Vice-Chancellor Professor Tarapad Bhowmik, Registrar Shahidul Islam, Chief Professor of CSE and Professor Nowsher Ali Morol and many more were present at those workshops. Professor Tarapad Bhowmik at the workshop said: "The use of such technology is very important for the present generation because we have to keep pace with the world." He requested MASLab to expand this initiative.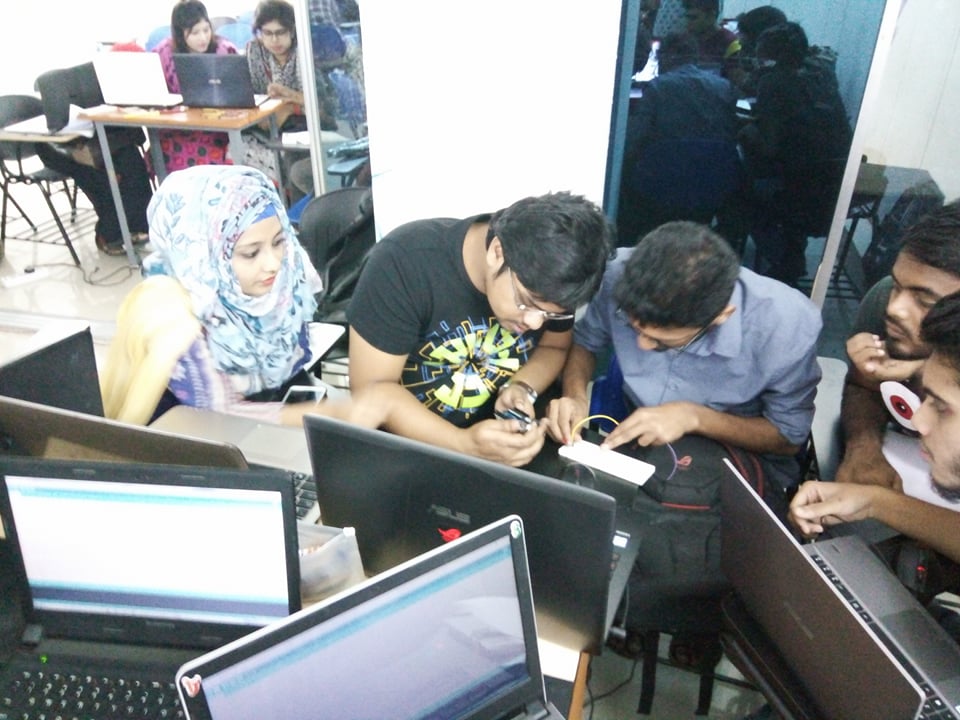 In the end, 10 real life Arduino project was showed and explained how it works. There was a test before ending. Chief Mentor of IoT Fiesta Redwan Ferdous shared "We are trying to make Microcontroller more popular among students. Cause microcontroller is a great tool to work with then it's come to IoT."

To Organize a Basic Arduino Workshop on your campus please contact: This email address is being protected from spambots. You need JavaScript enabled to view it.