Basic Arduino Workshop at MIST
Arduino is a simple microcontroller board and open source development environment that allows you to make computers that drive both functional and creative projects alike. There's a vast community available for Arduino. Therefore information for Arduino is easy to get. Students are making a lot of new things with it to make life easier.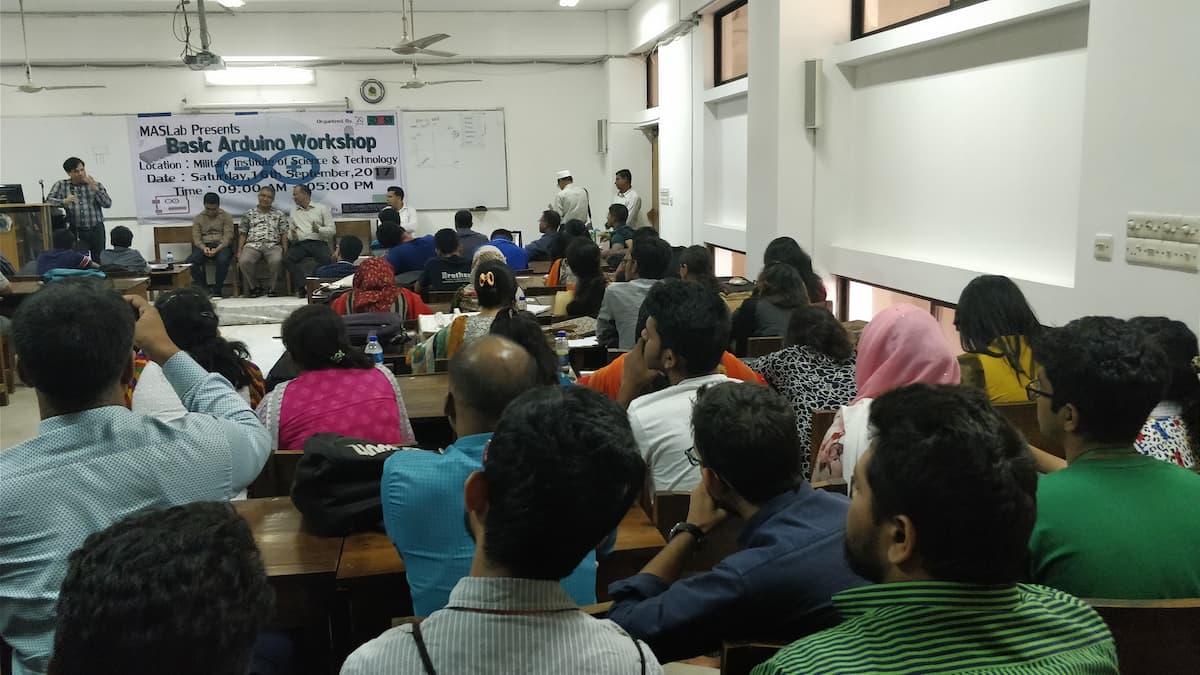 Bangladesh Open Source Network (BdOSN), Society for the Popularization of Science, Bangladesh (SPSB) and MASLab organized Basic Arduino Workshop to make it more popular with students at Military Institute of Science and Technology (MIST). A total number of 85 students from MIST participated in the workshop.
The workshop started at 9:30 AM and continued until 5 PM.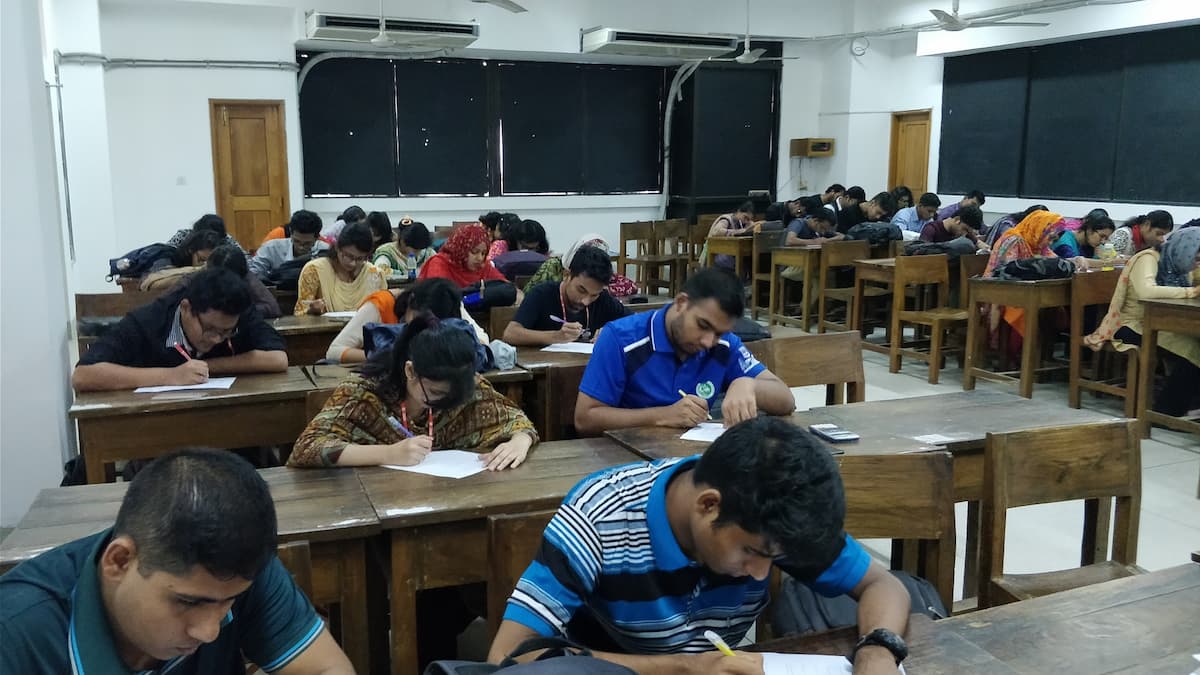 Brigadier General Zakir Hossain, Colonel Humayun Kabir, Head of CSE Department, MIST., Lieutenant Colonel Mahboob, Lieutenant Colonel Amir Hossain, Lieutenant Colonel S.M. Anisur Rahman, Major Nazrul Islam and Captain Rejwana Sultana was present at the Workshop. Munir Hasan, General Secretary of BdOSN and Momluk Sabir, CEO of Computer Services was also present at the workshop. Besides researching on robotics students used the Arduino development kit to solve small electronic problems. The students were taught hands-on how to use the Arduino to solve problems.There were taught Arduino pin configuration, microcontroller, Basic Electronics, controlling LED lights, use of digital pin, Pulse width modulation (PWI), temperature sensor, sonar sensor, servo motor, push button and potentiometer. 10 popular Arduino project was introduced to students. They were also introduced to the Internet of Things (IoT).
To Organize a Basic Arduino Workshop on your campus please contact: This email address is being protected from spambots. You need JavaScript enabled to view it.