MoU signing with Daffodil International University
Bangladesh Open Source Network (BdOSN) is working on improving the ICT sector in Bangladesh. The past few years, it got a big surprise on National Girls Programming contest 2017. The number of participation increased up to 300%.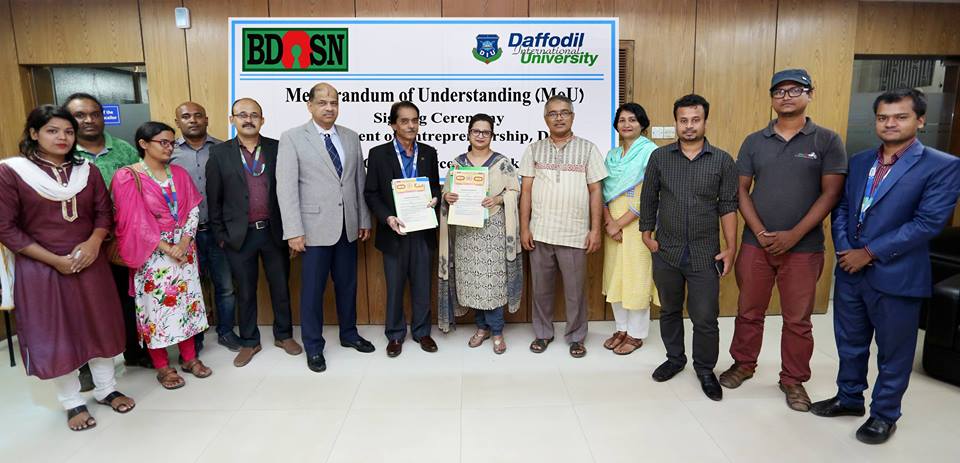 Recently BdOSN signed an MoU with Daffodil International University (DIU). The purpose is to continue organizing sessions, events, and programs directly and indirectly to support the entrepreneurs and would-be entrepreneurs inside and outside Dhaka.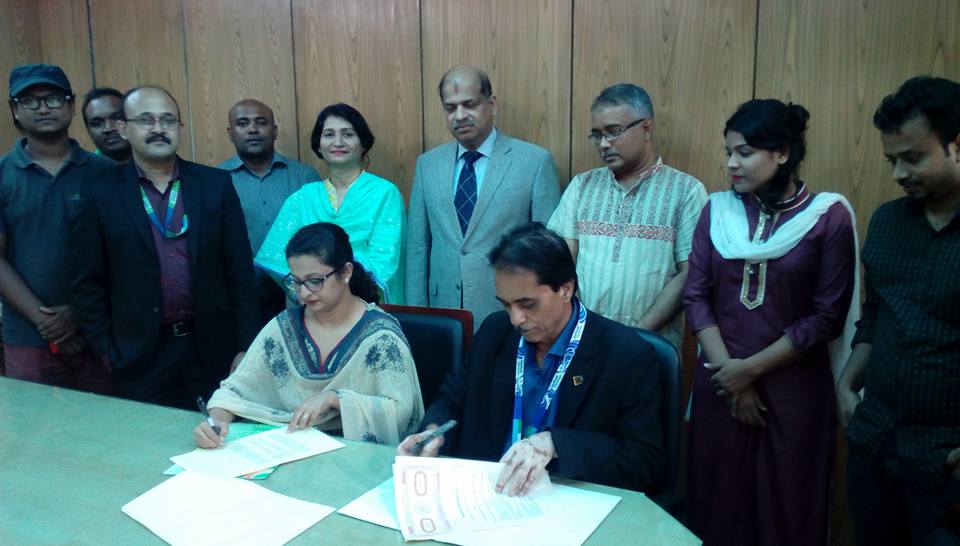 Lafifa Jamal, Vice-President performed the sign on the half of BdOSN and Yousuf Mahbubul Islam, VC, DIU signed on the half of Daffodil International University. Maruf Reza, Associate Professor and Head Department of Entrepreneurship of DIU, BDOSN Munir Hasan, Joint Secretary, BDOSN, Sharmin Kabir, Program Officer, Jesmine Akter was present at the MoU signing ceremony. Promi Nahid, Sajjad Hossain, Asad Iqbal, Mirza Illuis of Chakri Khujbo na Chakri Debo was also present at the ceremony.