Seminar on Bank Loan Held at Bishwo Shahitto Kendro
Bangladesh Open Source Network (BdOSN) and চাকরী খুঁজবো না চাকরী দেব organized a seminar on বাংক ঋনের সাত সতের. The seminar started at 3:30 PM and continued to 6:30 PM on 15th July 2017.The seminar held at Bishwo Shahitto Kendro. There were 40 participants in total including men and women. Shakwat Hossain, Managing Director of Bangladesh Venture and Mohammed Gazi Tauhidur Rahman, Proprietor, FM plastic were present as speakers at the seminar. They discussed about bank loan in detail, what entrepreneurs should do for the bank loan and what peppers they will be needed for a bank loan.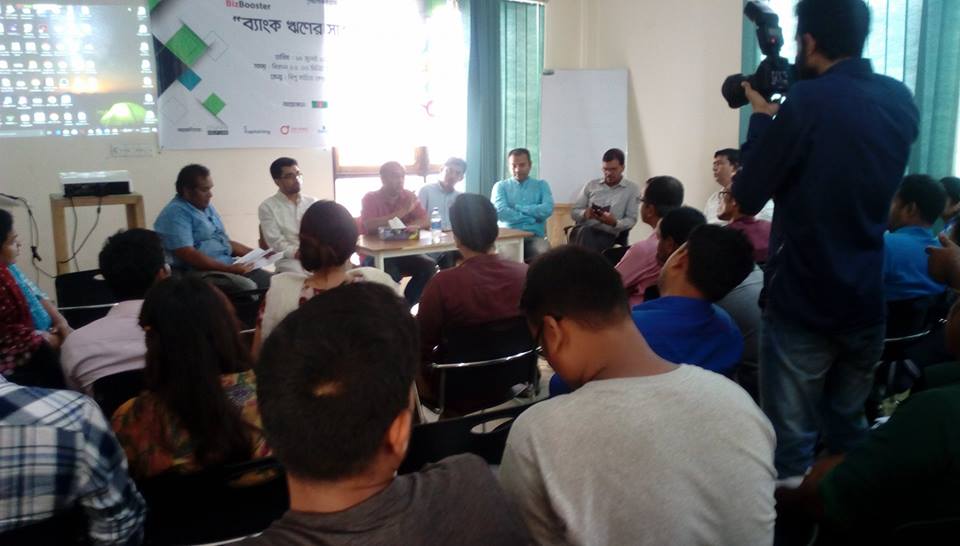 All the participants had a clear idea about the bank loan system and they were glad that the seminar was organized. they are hoping for more seminars like this to be held.