Girls Were Happy Visiting Grameenphone Rajshahi
Bangladesh Open Source Network joined International Girls In ICT Day with Women In Digial since 2015. Since then It is organizing many events to celebrate this day. Open House Day is a part of International Girls In ICT Day celebration. 27 Girl visited Grameenphone Rajshahi office on 14th May 2017.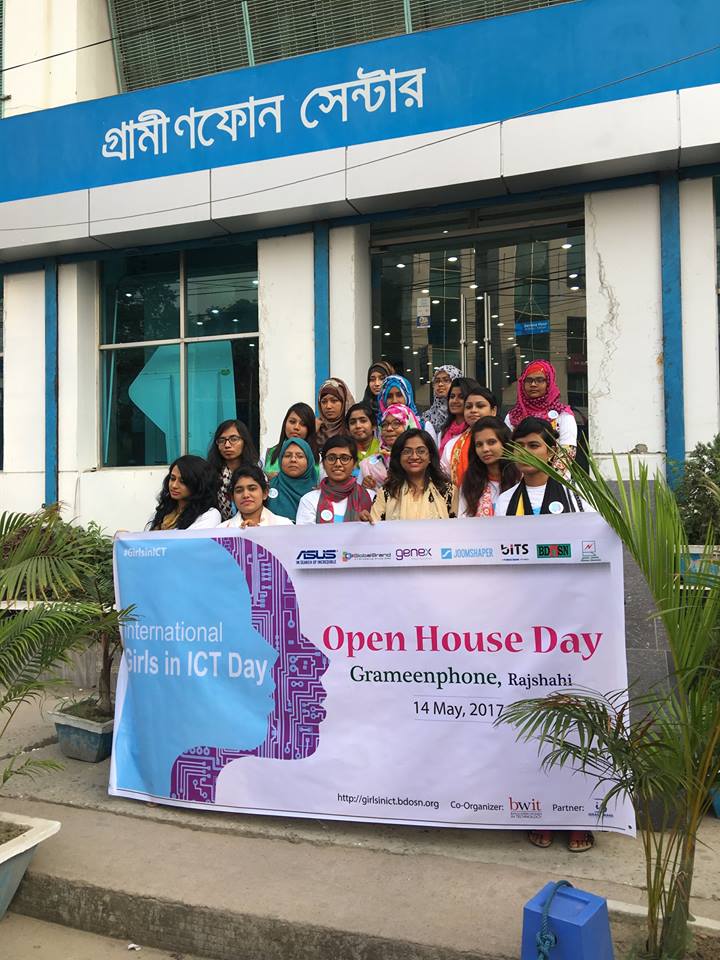 Head of Marketing, Rajshahi Circle Sohel Mahmud welcome the students. Circle Business Head Touhid R. Talukder Sohel briefs on telecom market, future of telecom market, GP's practices and prospects for students in ICT and telecom sector. From Technology team Kazi Ziaur Rahman shares the scopes and opportunities for the engineering students in telecom market. Head of P&O, Shahidul Hoque Milky gives necessary tips and advice to the students on how they can prepare themselves for their future career in ICT and telecom industry. MFS Head Mishu Ashraf gives a brief on MFS market and MFS products. Gratitude to all of GP Rajshahi circle Management for extending their support in such a great initiative.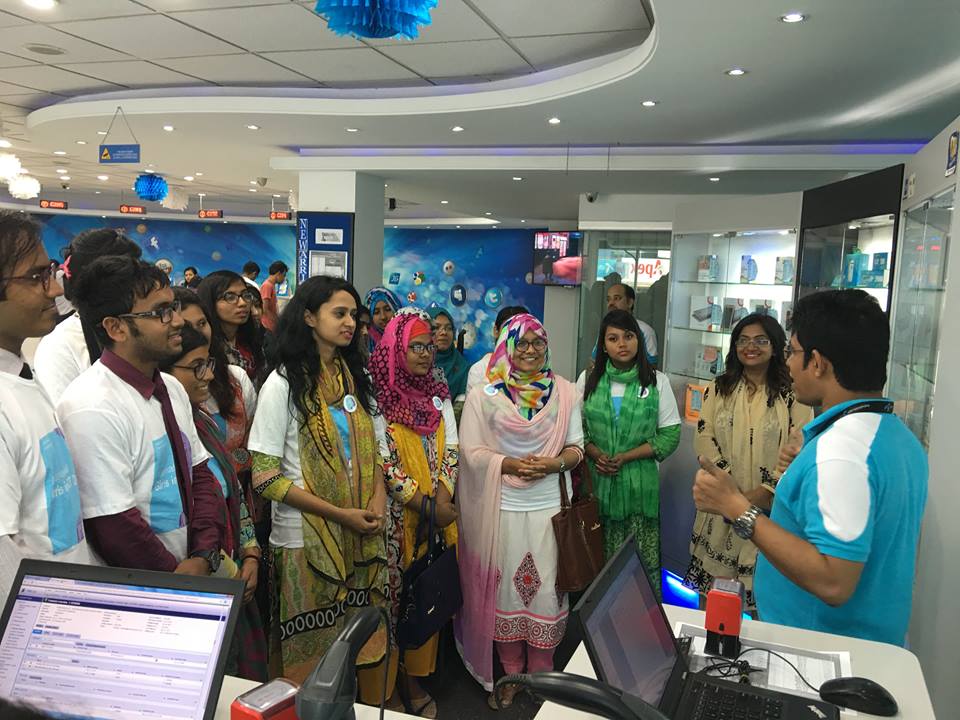 The participants had a great day. They thanked Bangladesh Open Source Network for opening such a wonderful way to experience professionalism.